New Year's Eve Ride
Come Celebrate with us!
Climb aboard the sleigh of your choosing and head for the party. Our horses are sure to provide you with a spirited ride on this evening. It should take about 40 minutes to get you comfortably settled around the roaring bonfires. Our staff has prepared a wonderful meal for everyone to enjoy camp fireside. There will be music, laughter and good cheer to be had by all.
Holiday lights will be bright along the trail.
We're Cookin' on the Grill
Homemade Chili or New England Clam Chowder
Warm Cornbread/Oyster Crackers
Assortment of Dessert Treats
Hot Cocoa & Bottled Water
For this event you have 3 different sleigh options to choose from when making your booking.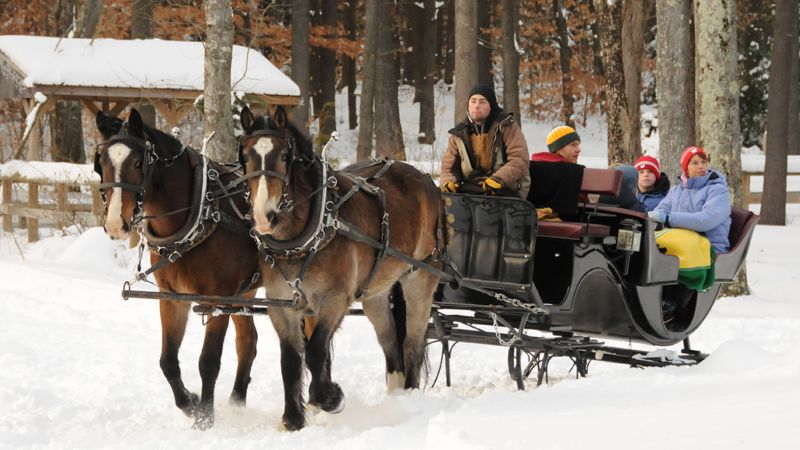 Vis-A-Vis Sleigh
Up to 4 passengers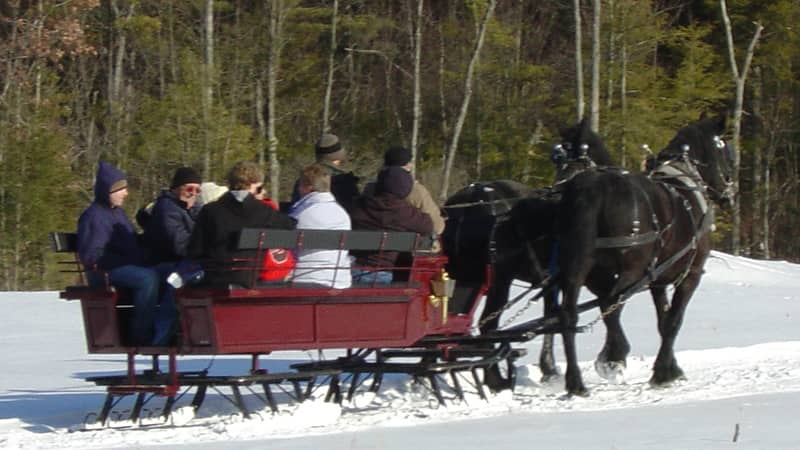 Meadowbrook Sleigh
Up to 10 passengers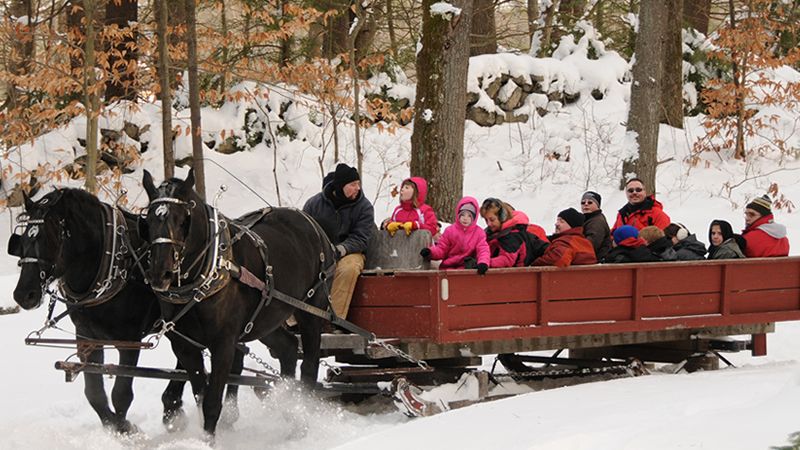 Logging Sleds
Up to 16-20 passengers
The ride will happen REGARDLESS OF SNOW. If trail conditions are not suitable for sled runners we will use an appropriate wheeled vehicle.

Be sure you have reviewed which booking option you have selected and each rides capacity.

Please be sure to review our Policies especially regarding WEATHER.

You should plan on arriving 15 minutes prior to your selected time. Unfortunately, if you arrive late you will forfeit your ride.

Dress appropriate for outdoor weather. Hats, scarves, mittens, boots and a warm coat are important. Consider bringing along a blanket. We find sleeping bags work great.

You may bring along additional refreshments and beverages if you wish.

Plan on being at the farm for approximately 1.5 hours.