Maple Express
Dates & Time:

Must Be Purchased ONLINE
March 12, 18, 19, 25 and 26, 2023
Various times during the day
March is New Hampshire's Maple Month so come join us on our horse-drawn Maple Express. Charmingfare Farm has created an event for the whole family to experience maple sugaring on a working farm. Everyone loves the taste of maple syrup especially during New Hampshire's Maple Weekend.
Learn More
Sugar Shack Live
Come join us on Saturday evenings at the Sugar Shack. We will have roaring campfires, live music by Dan Morgan while we operate the sugar house. You are welcome to bring along refreshments including BYOB to enjoy campfire side.
Learn More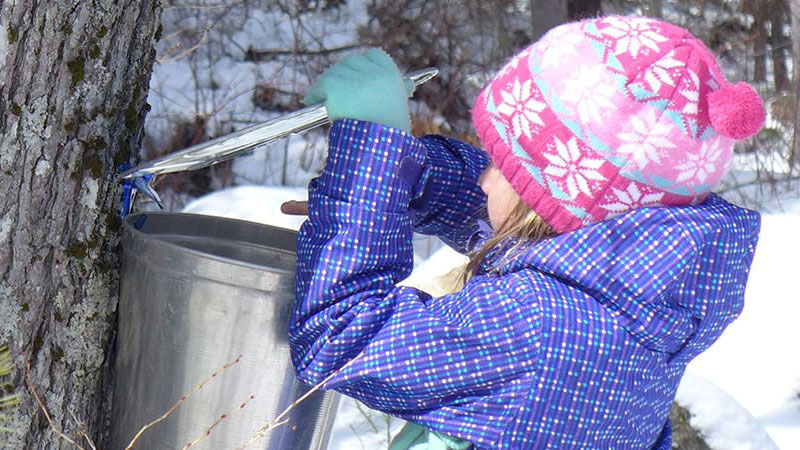 Admission Tickets
Children 23 months and under FREE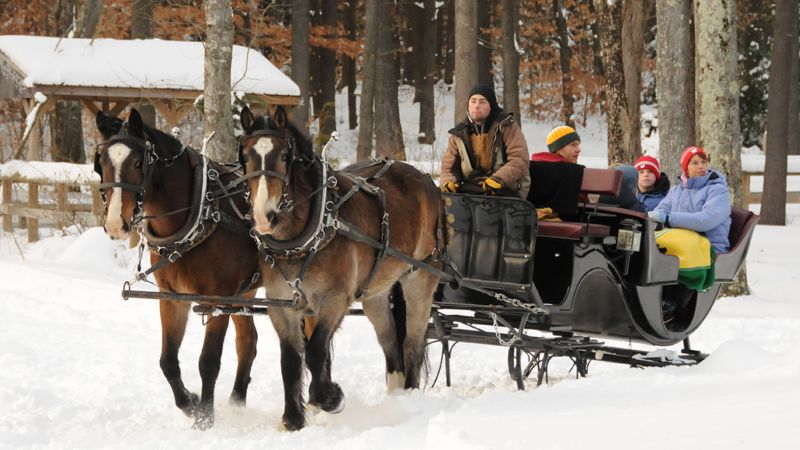 Vis-A-Vis Sleigh
Up to 4 passengers
Horse-Drawn/Tractor Train Ride


Either a Horse-Drawn or Tractor Train ride will take you to meet our Sugar Maker waiting for you in a authentic sugar shack. When done visiting the Sugar Shack catch a ride back to visit the farm animals.
---
Authentic Sugar Shack


Check out our fully functional authentic Sugar Shack. There's a lot to learn inside!
---
Boiling the Sap


Inside you will see our evaporator hard at work boiling sap. Take a look at how a real sugar shack operates and see the equipment involved in sugar making.
---
Maple Tree & Tapping


Learn about the trees themselves and the proper way to tap them for their delicious sap!
---
Taste Testing


Your mouth will water when you take your first bite of the syrup on our buttery silver dollar pancakes.
---
Visit the Animals


The Oakhurst Dairy Discovery Barn will be available for your children to visit with their animal friends.
Maple Products


Maple Candies, Maple Sugar, Maple Coffee, Maple Cotton Candy and more will be available in our gift shop. Don't forget to prepare your shopping list for your family and friends.
The ride will happen REGARDLESS OF SNOW. If trail conditions are not suitable for sled runners we will use an appropriate wheeled vehicle.

Dress appropriate for outdoor weather. Hats, scarves, mittens, boots and a warm coat are important. Consider bringing along a blanket. We find sleeping bags work great.

You should plan on arriving 15 minutes prior to your selected time. Unfortunately, if you arrive late you will forfeit your ride.

Please be sure to review our Policies especially regarding WEATHER.

You may bring along additional refreshments and beverages if you wish.

Plan on being at the farm for approximately 1.5 hour.